Westword called it the "Best Fried Chicken" in Denver. You'll call it great food and good fun. The White Fence Farm, just minutes away from downtown Denver, will be a dining experience you won't soon forget.
When you arrive at the Farm, you will immediately notice the beautiful landscaping and colonial-style buildings. Walk inside and you'll be greeted by one of our friendly "Farm Family" and receive a number so you can explore the grounds while you wait to be seated. Stroll along the award-winning "Waterside Walk" and look at the gorgeous flowers or feed the fish in the pond. Browse through Granny's Sweet Shop and buy some nostalgia candy as well as fresh fudge.  Grab a cold beer or glass of wine in our bar while listening to a live band play out in the Americana Barn.  Go shopping downstairs or get souvenir old time photos upstairs in the Americana Barn. Watch the peacocks in the aviary or simply rest on a bench under one of the many beautiful old trees on the grounds. Children won't mind, whatever you choose to do — they'll be having fun playing on the playground or in the Mini Farm, or petting the animals in the "O.K. Corral." If they're a bit older, perhaps they'll be flying down the "pig chute," a two-story slide that whisks them from the second to the first floor of the barn, or playing some pinball or classic arcade games in "The Silo."  You will not be bored on your trip down to the farm!
The Americana Barn could provide an evening of entertainment in itself. This beautiful, timber-frame structure provides an ideal place to wait for your meal or to relax afterward. Stop by the bar for something to drink before your meal or come by afterward for a cup of espresso. You can enjoy live country and Americana entertainment on the farmhouse stage every night. Don't forget to take some homemade fudge from Granny's Sweet Shop with you when you leave.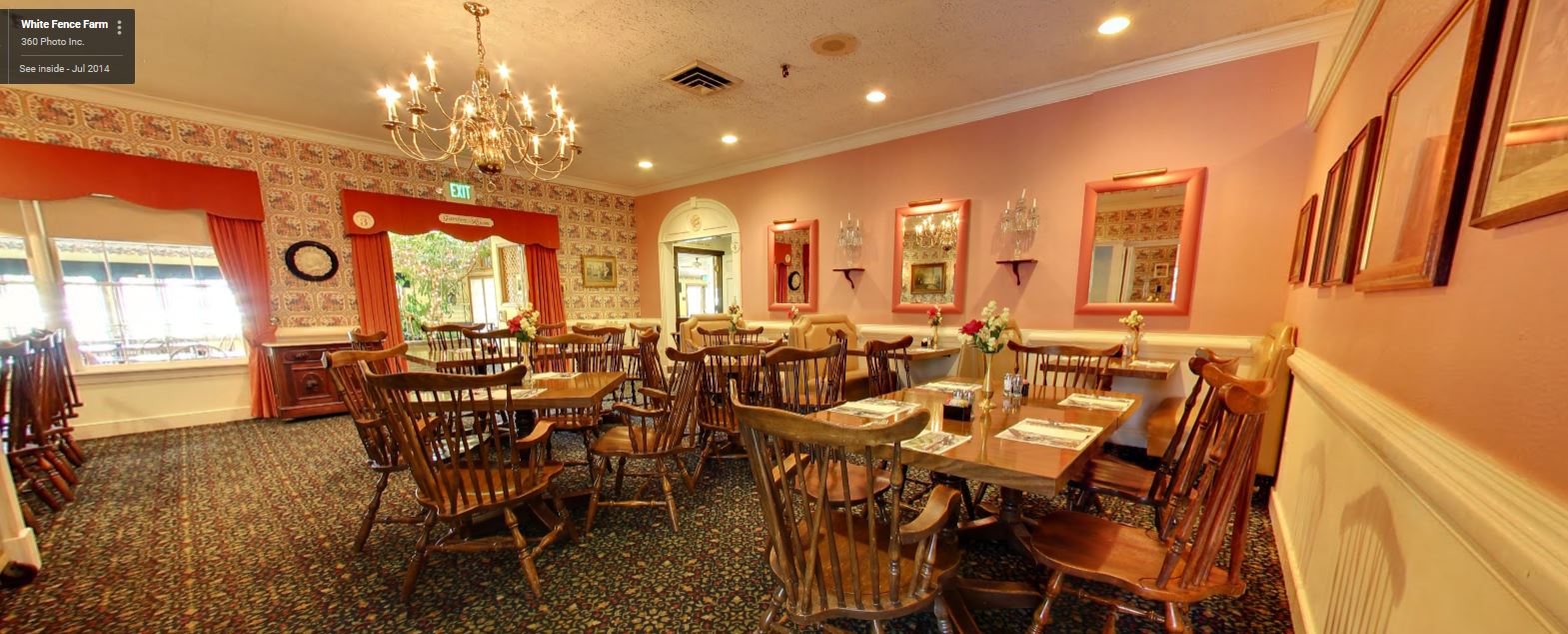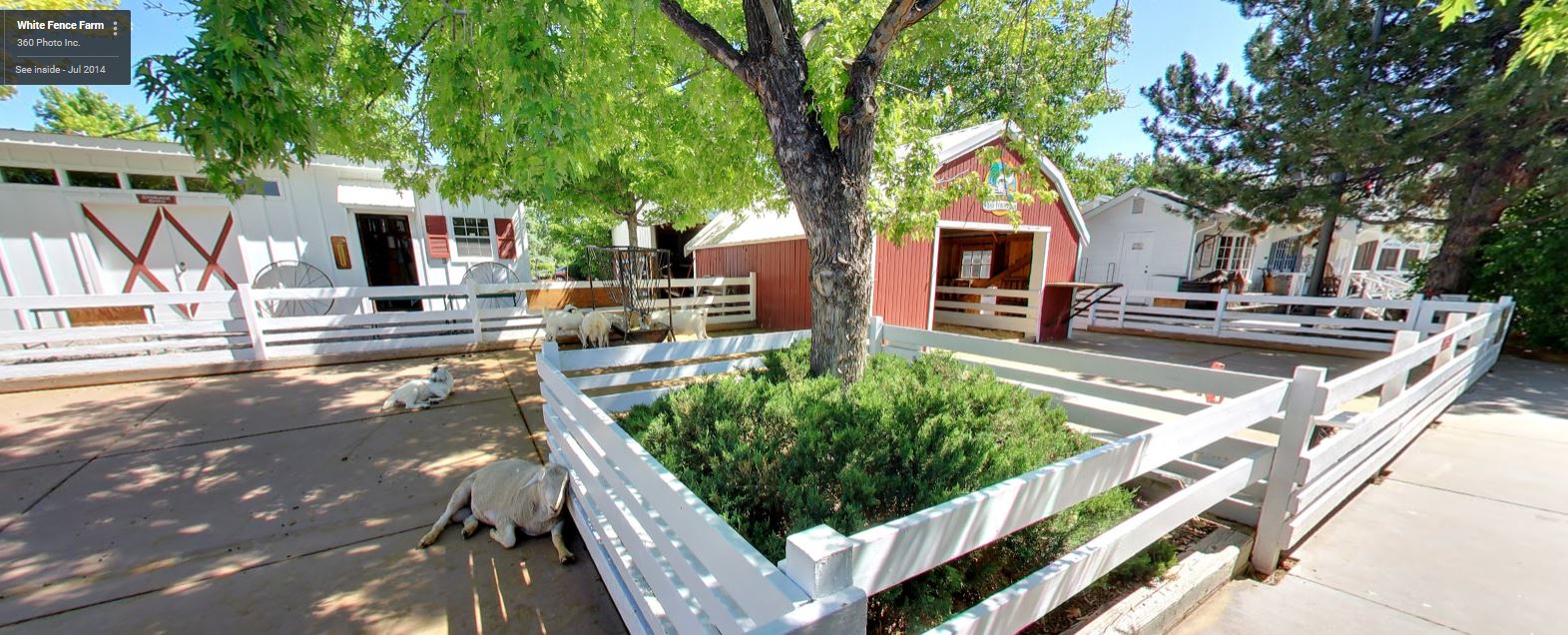 In addition to the barn's main gift shop, there are two specialty shops at the Farm you won't want to miss. The first floor of the silo is home to "Colorado Christmas," where it's Christmas all year long. A collection of beautiful tree ornaments and other unique and classic decorations await you. Once you are finished there, be sure to visit the Country Cottage, located just behind the restaurant. In this distinctive shop, created from an old railroad car, you will find fine antiques and gifts for the home that you would be hard pressed to find elsewhere. Or, if shopping is not your style (or you're just tired out from it), you can rest in one of the rocking chairs on the porches of the Country Cottage and Americana Barn.
When your number is called, you'll be seated in one of our eight dining rooms, each with its own special decor and charm. Once you've decided what to have for dinner, one of the friendly servers will take your order. Then they'll disappear into the kitchen and reappear just as quickly with hot corn fritters, pickled red beets, bean salad, cottage cheese, and creamy cole slaw. As soon as your order is finished cooking, the server will bring it out to you: Famous Fried Chicken, Roasted Turkey, Shrimp, Broiled or Fried Fish, T-bone or New York Strip Steaks, even Liver or Pork Chops — it's all up to you. For dessert, the choice will be equally hard to make: several delicious Farm Pies, Fruit Cobbler, Cheese Cake, a Sundae, and a delicious Brandy Parfait are all on the menu. After dinner, a stroll around the grounds or a ride in the horse-drawn carriage finishes the afternoon or evening off nicely. It will be an experience that creates wonderful memories!
The White Fence Farm also has a carry-out, located on the west side of our building, where we prepare and package all of our delicious meals for you to enjoy at home.